Hour of Code 2016
Spend an hour and learn about programming robots in Robot Mesh Blockly!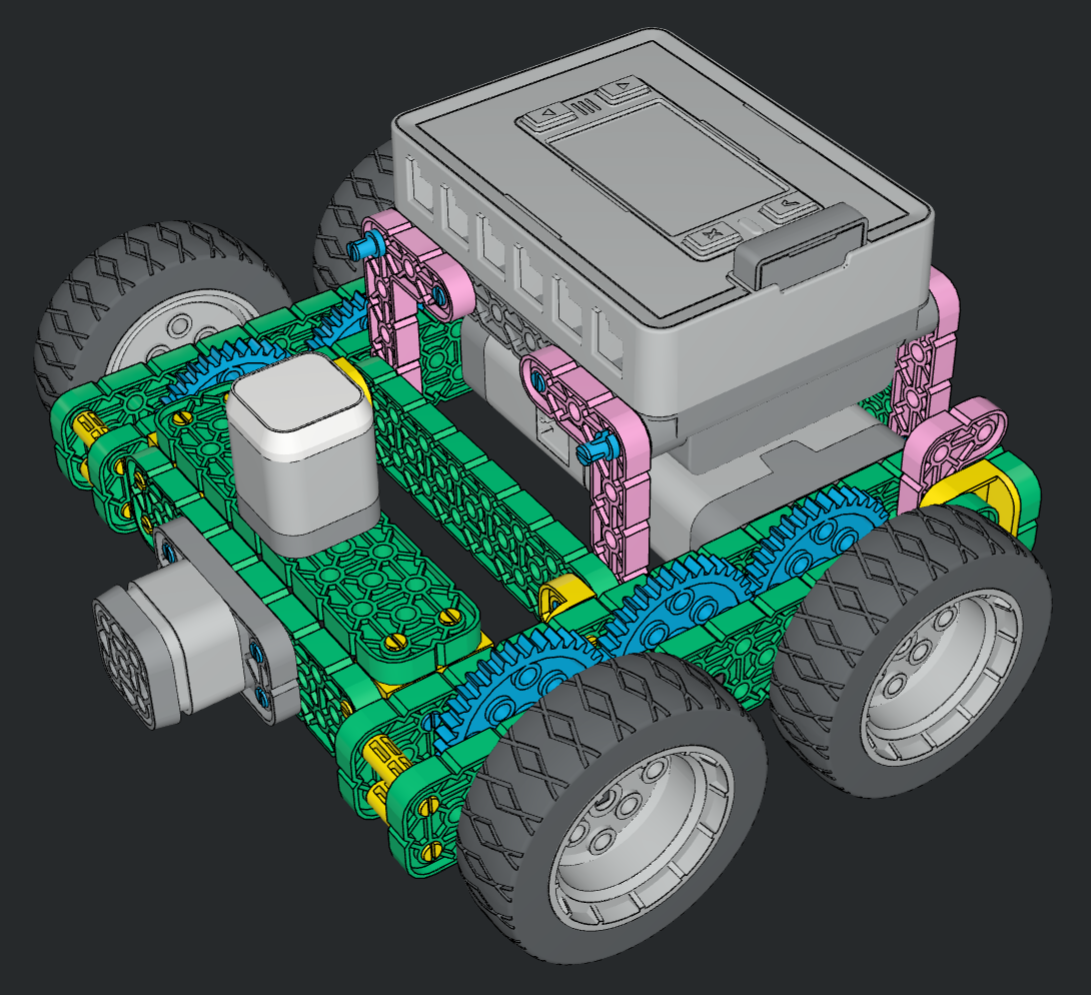 Two choices:
Program using our online Mimic, a virtual VEX IQ Robot featuring real parts and accurate physics (no need to buy robot parts)
OR, build our robot using your real VEX IQ parts and program it with Blockly. The robot is simple to build, using the VEX Standard Drive base with two bump switches and a Touch LED added.
Suitable for Grade 5 to adult.
Get started now:
Click here to program using the VEX IQ Mimic
Click here to program a real VEX IQ robot
The VEX IQ Mimic does not require that you build a robot, but if you want to program a real VEX IQ robot, you will need to build it before starting this activity. The robot is a VEX IQ standard drive base with two VEX IQ Bumper Switches and one Touch LED added.